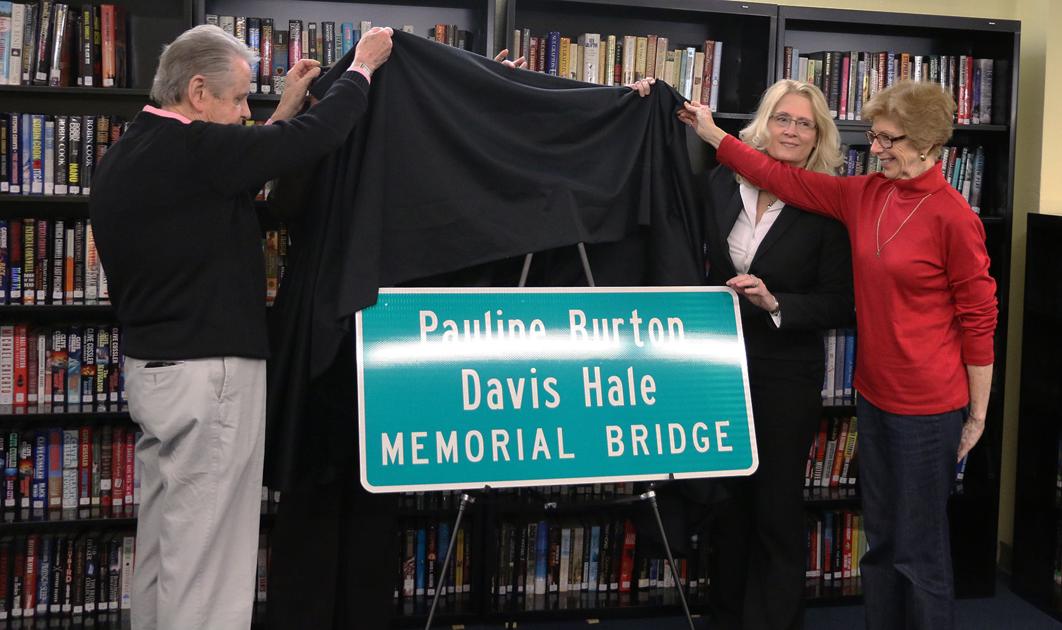 3 dedicated memorial road signs in Carter County | New
GRAYSON Three commemorative road signs were unveiled on Tuesday, each placed at various locations in Carter County.
The Kentucky Department of Highways made the signs, which were named by State Senator Robin Webb, D-Grayson, and State Representative Jill York, R-Grayson.
The signs were revealed in two separate ceremonies that family and friends attended to honor loved ones, including Pauline Burton Davis Hale, Billie J. Grills and David Wayne Conley.
A bridge on Route 7 that spans Interstate-64 will now be known as the "Pauline Burton Davis Hale Memorial Bridge". Hale was the first female senator elected from Carter County to serve a full term, from 1957 to 1961. She died in 2001.
Webb called Hale a "trailblazer" for women aspiring to get involved in government work at a ceremony held at the Carter County Public Library.
"At the time, we didn't have a lot of women in politics and certainly weren't elected, especially in the Senate. So, as a senator, it meant a lot to me, "she said.
Hale's son Jim Davis spoke of his mother's privilege to remember in such a way.
"It is truly an honor and I appreciate it very much," he said.
Route 60 from point mile nine to point mile 10.4 has been named the Billie J. Grills Memorial Highway. The grids will join many other names along the Fallen First Responder Highway.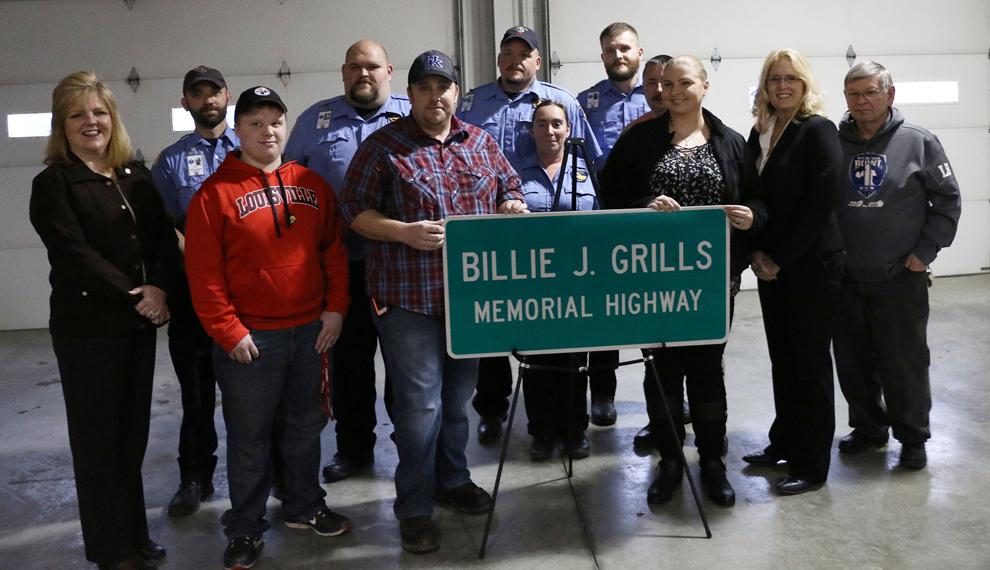 Grills served as an emergency medical technician with the Carter County Emergency Medical Services for 10 years. In 1986, he died in the line of duty, suffering a fatal stroke after carrying a patient in his arms up a steep staircase.
Colleagues joined the family at the West Carter County EMS Station for the dedication. Grills' son Billie said the ceremony brought back memories of his youth.
"Dad would have really appreciated that himself. It means a lot, "he said.
All of Kentucky Route 2 that falls within the city limits of Olive Hill has been designated "Lieutenant Firefighter David Wayne Conley Memorial Highway".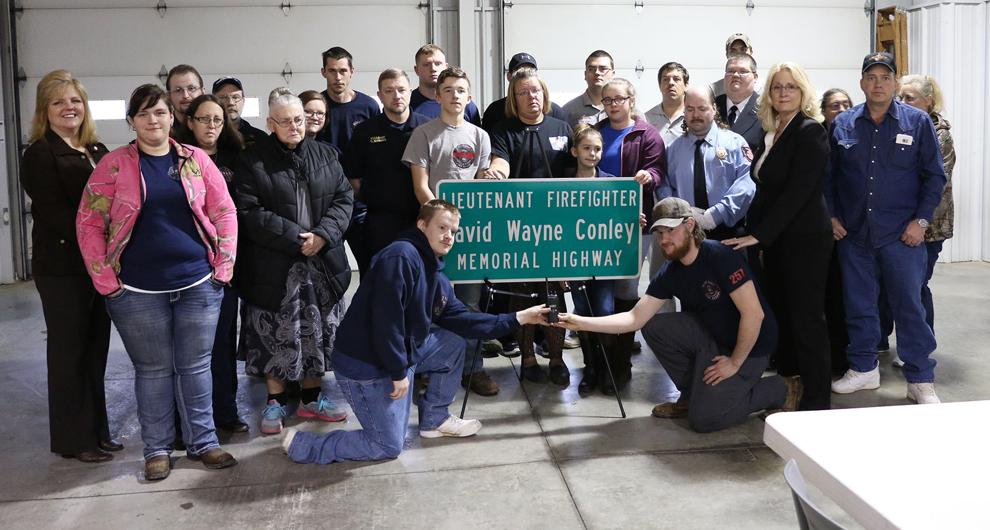 Conley died after suffering an apparent heart attack while working at the Olive Hill Fire Department last February. He started his service in 2008.
"The legacy that [Conley] has left us and the smiles, the stories and the service are what endure and today we prepare to remember hope and brotherhood forever, "said York.
(606) 326-2653 |