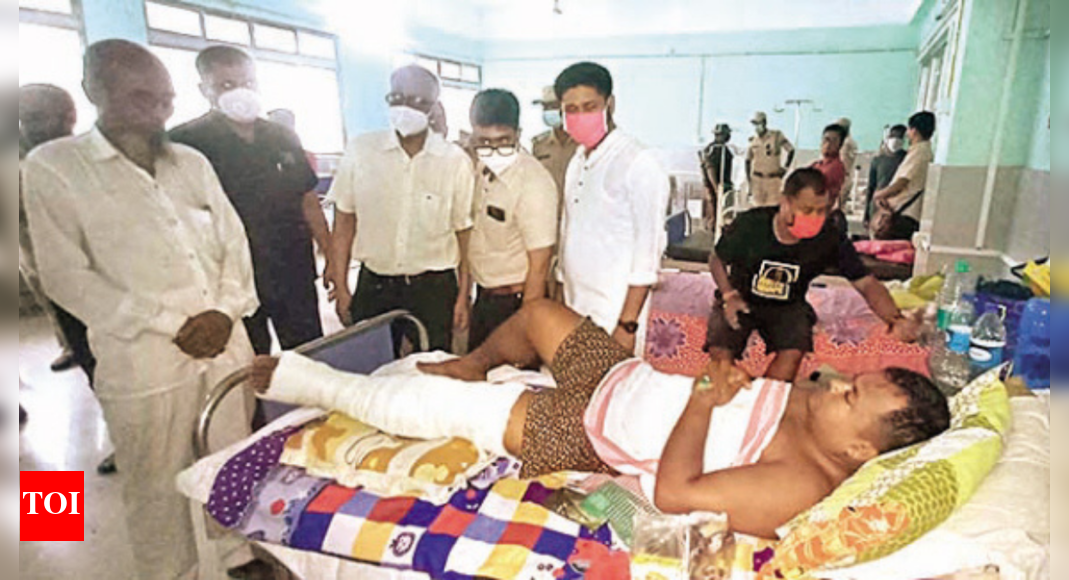 Assam government denies blockade of national road to Mizoram | Guwahati News
[ad_1]
GUWAHATI: The government of Assam denied on Thursday that there is any economic blockade on the national road leading to Mizoram through the Barak Valley, as the neighboring state reported to the Center.
NF Railways reported minor damage to the rail tracks between Barirabi and Mizoram on Thursday, but said train traffic on the section had been suspended for some time since the Covid-19 epidemic.
NF Railway chief PRO Subhanan Chanda, when asked about the extent of the damage to the tracks in Bairabi, said: "Minor damage to the tracks in some places can be repaired. At present, there is no movement of passenger trains on this route as it has been suspended due to Covid-19 restrictions. Regarding freight transport, we have not yet run a freight train in this section. "
Bairabi is the first station of Mizoram and the NFR is building the new Bairabi-Sairang railway line which will then be extended to Aizawl.
The project is expected to be completed by 2023.
Mizoram Interior Minister Lalbiaksangi, while calling for immediate intervention from the Center in her letter, said damage to rail tracks and blockage of the highway disrupted the flow of essential items to the state .
"Unknown disbelievers from Assam destroyed / removed rail tracks at Mohammedpur and Ramnathpur stations in Hailakandi district of Assam. Thus, the only railway line connecting Bairabi station to Mizoram was blocked," Lalbiaksangi wrote. .
Cachar District Police Commissioner Ramandeep Kaur said: "There is no economic blockade on any of the roads inside Assam connecting Mizoram. She added that truckers, vehicle owners, drivers and food grain traders have cut off their travel and communications with Mizoram since Monday, in which six Assam policemen were killed and many more were killed. wounded.
On Tuesday, local residents set up a blockade on the
national road
leading from Mizoram to Kabuganj in Cachar district and to Mahammadpur in Hailakandi district to protest the killing of Assam policemen by Mizoram police, but the blockade was lifted the next morning.
[ad_2]