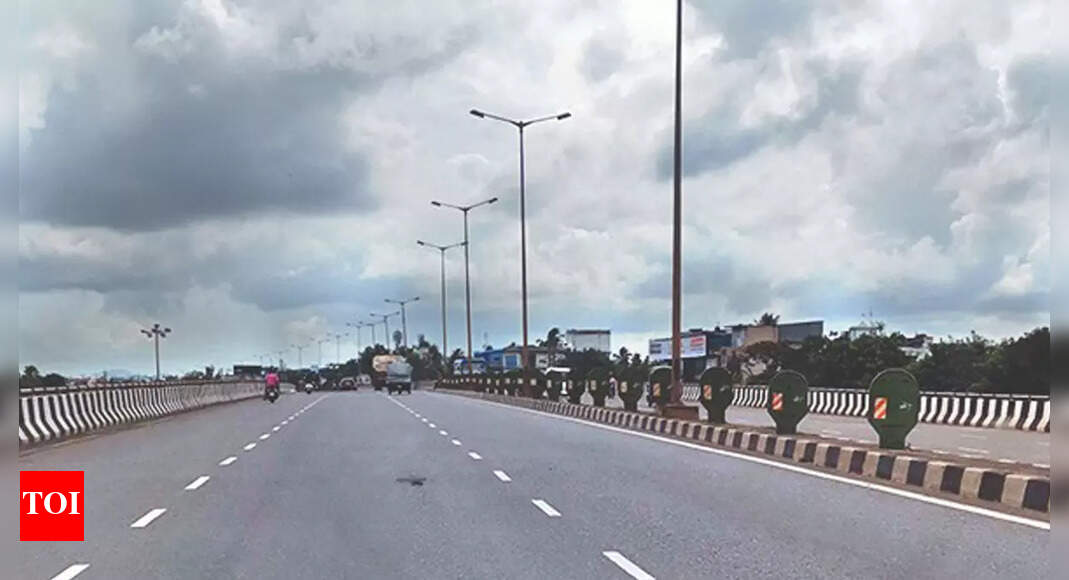 Central nod to Rs 1,539 crore national highway project in Odisha | Bhubaneswar News
BHUBANEWAR: As part of a major infrastructure campaign towards Odisha, the Center on Thursday approved the construction of the six-lane Kaliagura-Baunsaguar section of National Highway-130 under the Raipur-Visakhapatnam economic corridor, which will be built in an estimated cost of Rs 1,539 crore.
Union Minister of Road Transport and Highways Nitin Gadkari informed of the Center's approval of the 240 km greenfield project in the state as part of the Bharatmala Pariyojna plan.
Sources said the proposed road will cross some inner pockets like Raighara, Umerkote, Jharigaon, Dabugoan, Papadahandi and Nabarangpur in Nabarangpur district and Boriguma, Dasamantapur, Koraput, Semiliguda and Pottangi in Koraput district.
"The process of acquiring land for the project is at an advanced stage, while the district administrations of Koraput and Nabarangpur fully support its rapid implementation. Since this will be a big boost for the socio-economic development of the tribal-dominated region, the Center and the State are giving the project top priority, "said an NH official.
Approximately 1,500 hectares, including huge tracts of forest land, will be procured for the project. The process of forest diversion has also been initiated by the district administrations. An upper railway bridge will be built in the district of Koraput for which the NH authorities have initiated formalities with the railway authorities.
Official sources said the bidding process for the 120 km stretch in Nabarangpur district has already been completed and the work has been awarded to the agencies. NH officials have said construction on the project in Nabarangpur will begin in a few months.
The proposed project will help to significantly reduce the travel time between Raipur and Visakhapatnam and also provide better connectivity to some of the isolated pockets of Koraput and Nabarangpur districts.
It will facilitate the faster transport of perishable goods such as fruits, vegetables and dairy products and the marketing of agricultural and artisanal products in addition to creating new occupations and new trade on the road.
The mandatory point (checkpoint) of the section is Sunabeda due to the presence of large industries like Nalco, Hindustan Aeronautics Limited and other industries.