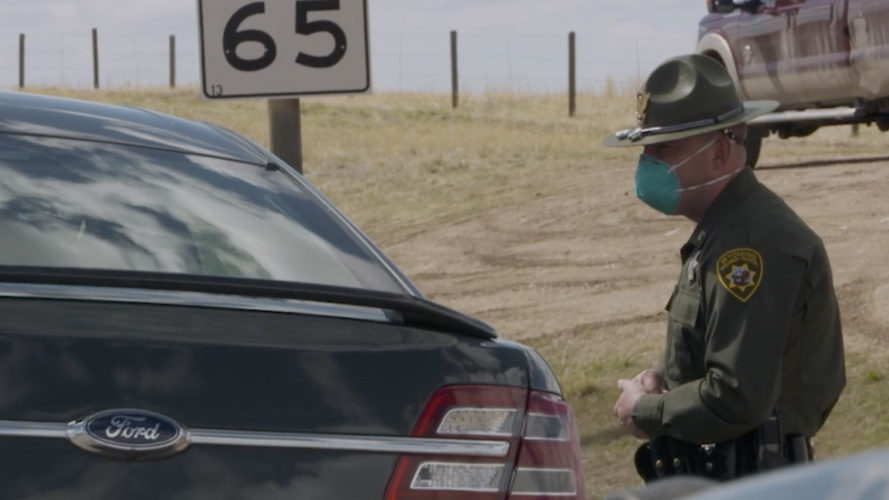 Getting a ticket or being stopped by a highway patrol can be a great experience – Sheridan Media
[ad_1]
This the story first appeared on Cowboy State Daily
By Jimmy Orr, Cowboy State Daily
It would be fair to say that most people don't like being ticketed by law enforcement.
But, at least here in Wyoming, being arrested, fined, arrested, or having any other interaction with the Wyoming Highway Patrol can lead to more positive feelings towards the department.
A new poll released by the Wyoming Department of Transportation (WYDOT) showed that people's feelings towards the Wyoming Highway Patrol improved after coming into contact with them.
"What was really impressive was that if you had an interaction with a soldier, your perception actually increased," said WYDOT director Luke Reiner.
It is also a big increase.
When asked about the courtesy and respect of Wyoming Highway Patrol staff, 68% of people without contact said they were satisfied, but 86% of people who had contact said they were satisfied, according to the survey.
No word if WYDOT questioned one of the drivers who tried unsuccessfully to escape highway patrol, breaking many other laws and possibly increasing the chances of going to jail.
One of those people, earlier this year, tried to escape the highway patrol on a closed highway after a record snowstorm. Even though the driver had the freeway to himself, the five-foot snowdrifts made it difficult to avoid anything. He found himself in a snowbank before being arrested.
Other findings include:
In 2020, WYDOT received an 81.5% approval rating for speed, compared to a 78.7% rating in 2018.
For staff courtesy, WYDOT received an approval rating of 88.5% in 2020 compared to 85.7% in 2018.
The survey showed that perceptions of road quality and maintenance declined in 2020, with 80% of respondents saying they were satisfied after a highway construction project compared to 82% in 2018.
The Survey & Analysis Center at the University of Wyoming conducted the survey from November 25, 2020 to January 9, 2021. Callers at the center conducted 913 interviews, 733 were on cell phones and 180 were on landlines.
*** For all of Wyoming, sign up for our daily newsletter ***
[ad_2]