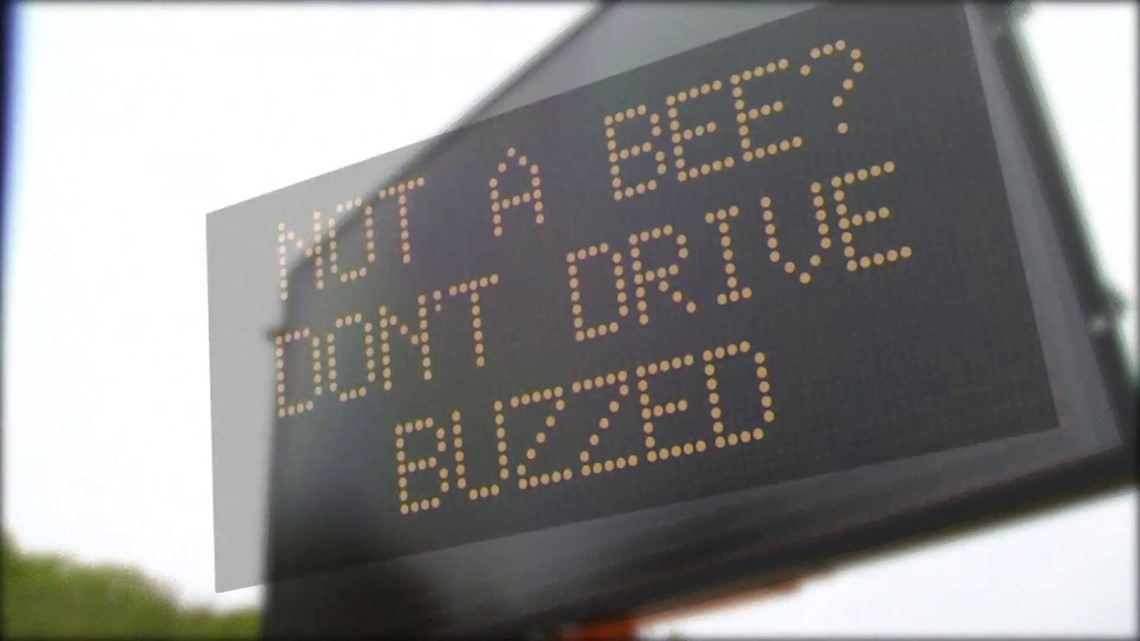 Maine's humorous road signs send essential safety messages to motorists
"I think it's hilarious," said one motorist.
AUGUSTA, Maine (WTHR) – The busy summer travel season is underway and it's safe to say visitors to Maine will find some humor along the way.
Someone from the state's Department of Transportation has a sense of humor, and important safety messages are delivered in a not-so-typical tone.
"I think it's hilarious," said one motorist.
The first sign motorists noticed came over Christmas and targeted those of us with a heavy foot.
"Santa Claus sees you when you are driving at high speed," read the sign.
Sports entered the subject of posts the following month. Crazy New England Patriots probably appreciated "87 is the Gronk number, not the speed limit."
"I think they are effective," said another motorist.
A Valentine's Day-themed sentiment graced the panels in February.
"I think we click. Love, your seat belt.
"We believe people are sophisticated enough to have a sense of humor while conveying a safety message," said Maine DOT spokesman Ted Talbot.
"We don't think you always have to point the finger at someone to get a message across."
The messages have become even more spiritual. And more daring.
"Not a bee? Do not drive while buzzing.
And the memorable one that may be the most opportune in this age of increasingly distracted driving, "Get your head out of your apps."
"If they talk about our messages, they also talk about safety. And that's really our goal here." said Talbott.