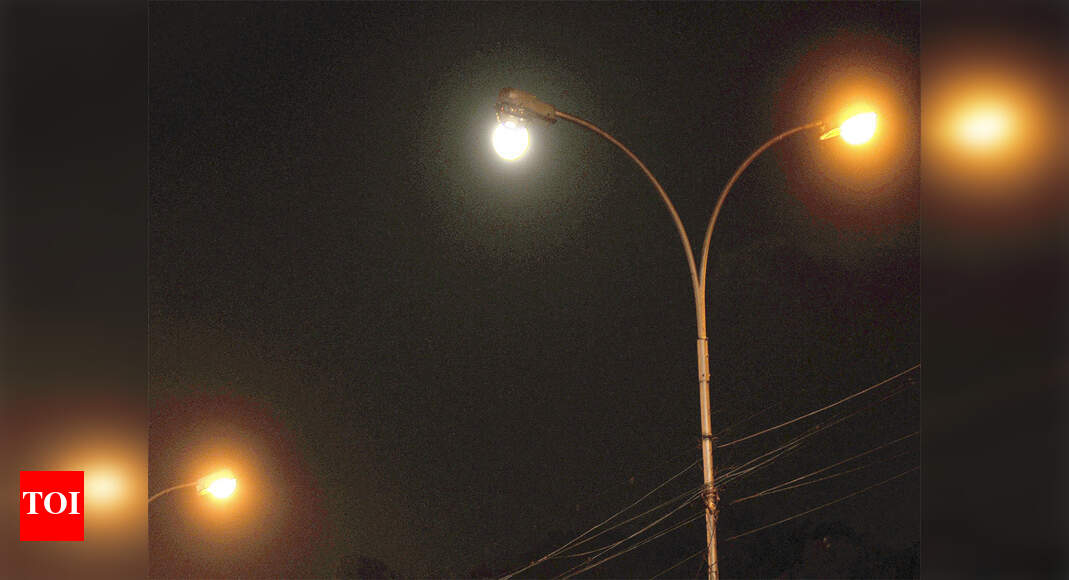 Malfunction of LED lights on several sections of the national road | Goa News
MARGAO: Although the Electricity Department recently installed around 1.21 lakh of LED street lights, replacing the old tubes, some of them do not work on major stretches of National Highway 17, such as near Goa. Medical College and Hospital (GMC), Bambolim, and from the Cortalim slope to the industrial area of ​​Verna.
Motorists traveling on these Goa-Karnataka Interstate Highway roads lament that the lampposts along the Cortalim-Verna Highway are in perpetual darkness or continue to flash. A frequent traveler on this route, Maria D'Cruz, said: "It is very disturbing for the motorist as these short fainting effects affect the eyes when driving or driving a vehicle. Street lights are intended to provide a clear view of the road as well as oncoming traffic. With this situation still persisting during the monsoon, it is very difficult to judge the road, potholes and road dividers nearby. This could lead to serious death. "
There has been no response to calls made to the LED street light helpline, 1800-2333949, which was recently announced with great fanfare by the electrical department.
Chief electrical engineer NN Reddy told TOI he would look into the matter, although he said "there are a couple of agencies, such as the Department of Public Works (PWD) involved. The PWD is installing the lampposts along the Cortalim-Verna road where the widening of the motorway is currently underway.
When contacted, Bharat Vikas Group CEO Manik Kshetrapal said street lights flash when LED lights do not turn neutral continuously. He added that the problem is most likely to occur during the monsoon due to the gusty winds. "While I admit that the issue could be with manufacturing, which is currently being resolved, one of the reasons for these issues is that the old infrastructure, such as cabling, is being used in Goa," did he declare.
In Goa, 97% of the electricity supply is provided by low voltage (LV) overhead lines.