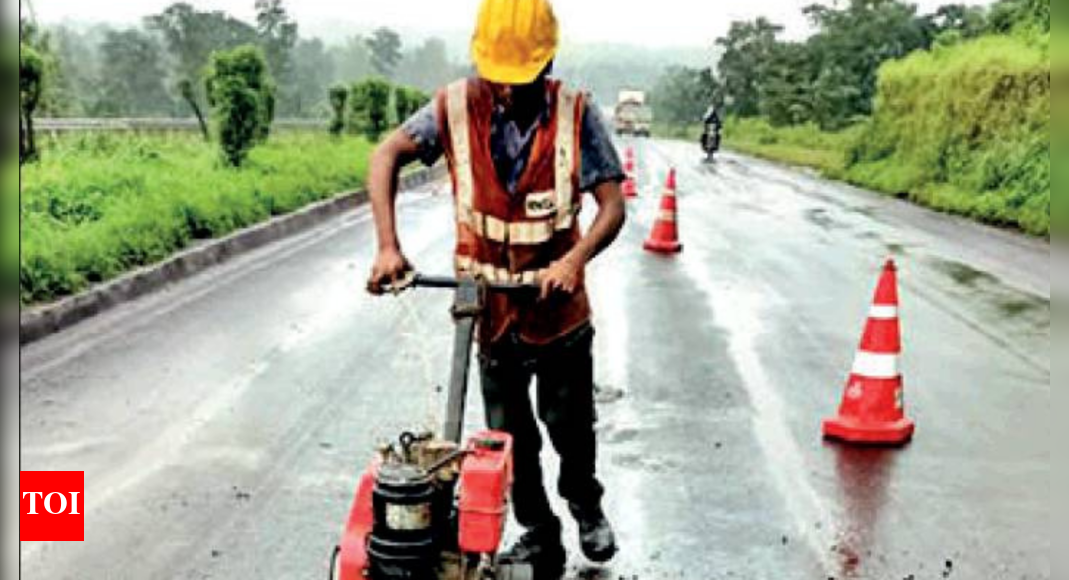 nashik: October 15 deadline for rehabilitation works on the Mumbai-Agra national road in Kasara ghat | Nashik News
[ad_1]
NASHIK: The Union Ministry of Road Transport and Highways has set a deadline of October 15 to complete repair work and fix potholes along the 12 km stretch from Kasara ghat of the Mumbai-Agra national road passing through Igatpuri taluka in this district of northern Maharashtra. .
The stretch includes the Kasara ghat section which is in a pitiful state, especially due to the potholes. The Bombay High Court also recently expressed concerns about the condition of the Mumbai-Nashik
National Highway
.
National Highways Authority of
India (NHAI) (Nashik) project manager BS Salunke told TOI that the contractor has been tasked with completing the repair work within the deadlines set by the ministry and ensure that the road was in drivable condition.
"The contractor is doing the work at a steady pace. We are confident that the repair work will be completed on time. Once the monsoon is completely removed, the 30 km section of the highway that lies under Nashik NHAI will be completely put back in place, "he added.
Shiv Sena chief and Nashik MP Hemant Godse, however, appeared concerned about the quality of the repair work. "The damaged section is quite long and I'm afraid the contractor will be able to undertake quality repairs on time. The NHAI authorities must closely monitor the work and its quality, "he said.
Godse said he plans to meet with Union Minister of
Road Transport and Highways
Nitin Gadkari, who is expected to travel to Nashik for a two-day visit and discuss the Mumbai-Nashik highway issue.
Industrialist and President of the Nashik First Foundation, Abhay Kulkarni, said: "The contractor used paving stones on some sections for road repairs. This can be dangerous for small vehicles, which can skid on the road. This highway is Nashik's lifeline. It connects the neighborhood to Mumbai. Unfortunately, the powers that be are neglecting Nashik, otherwise the state of the road would not have been so miserable.
An official from the
road construction
company said cobblestones were placed to cover potholes when it rained. "We are now removing the paving stones to repair the potholes with tar," the official said.
[ad_2]