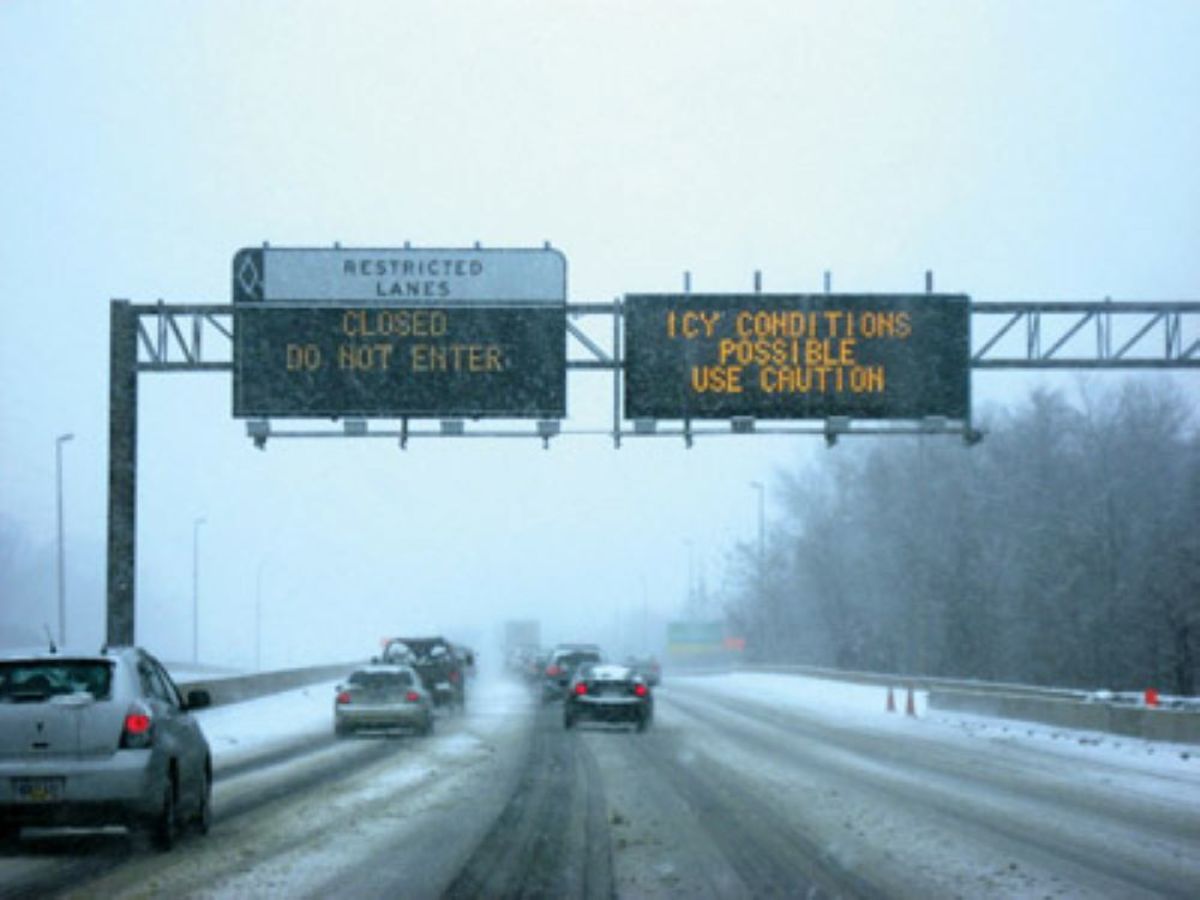 Some winter weather alerts will be automatically displayed on MnDOT road signs
[ad_1]
Minnesota Department of Transportation automated its process to post blizzard warnings and other major weather alerts on its electronic road signs.
MnDOT has nearly 400 dynamic message signs (DMS) across the state that post messages alerting motorists to safety concerns (creative Monday messages reminding people to put down their phones or put on seat belts), road construction and accidents.
And when a major weather event occurs, like a blizzard warning, it displays that as well. But to get the alert on the panel, a staff member had to pay attention to the weather and go to their computer to manually enter the warning for the electronic panels in the alert area, MnDOT said in its Crossroads Transportation Research Blog.
"I have to watch out for every winter storm," Garrett Schreiner, a highway operations engineer who was primarily responsible for drafting the messages for the appropriate signs, told the Star Tribune. "Fortunately there aren't a ton of blizzards so it's doable."
This process had caused MnDOT to fear that warnings would not reach motorists quickly enough, so he began to study how to automate the process.
He studied what other states were doing (more than half queried manually entered weather alerts) and assessed public perception of DMS weather warnings. MnDOT surveyed 406 people, finding three-quarters of them who saw blizzard warnings on DMS found them useful or very helpful, while more than half of motorists who saw the warning drove with caution. increased and a quarter of them decided to return home.
MnDOT says it shows people are paying attention to DMS warnings and changing their behavior because of it.
"The survey results helped MnDOT determine the best way to display winter weather conditions on our dynamic message boards. Automating the process to get National Weather Service alerts on signs will ensure messages are displayed accurately and on time, "Brian Kary, Director, Traffic Operations, MnDOT Regional Transportation Management Center, said in the Crossroads blog.
To automate road DMS weather alerts, MnDOT hired a consultant who developed a software system called the Road Weather Message System. The system pulls alerts from the National Weather Service, describes them and selects signs in affected areas to relay the weather warning to motorists, the blog says.
DMS weather messages are automatically updated when the national weather services update its alert and are automatically deleted when the alert expires.
MnDOT said this new process was first used in January and "worked as expected".
At present, MnDOT says it only plans to post warning messages for blizzards and snow squalls on its road signs. The ministry will continue to review the effectiveness and benefits of automated DMS messages and may add additional weather alerts, such as freezing rain or fog.
MnDOT will also examine the driving behavior of motorists before and after the display of a message on road signs.
[ad_2]