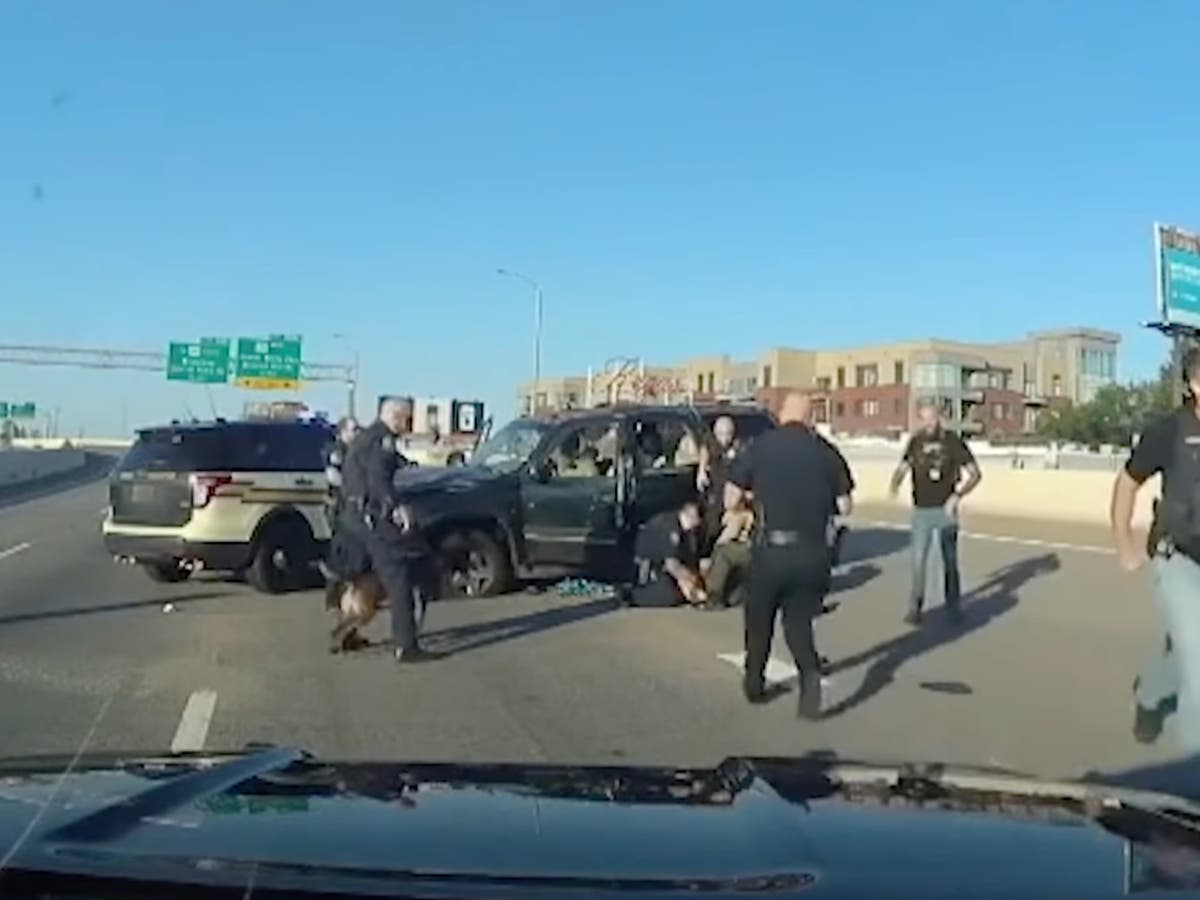 Tennessee Highway Patrol releases dashcam footage from Knoxville shooting in 2020
[ad_1]
The Tennessee Highway Patrol released dashcam footage from last summer showing a murderous chase and shooting that left a man suspected of committing a murder in Florida.
The chase and subsequent shooting took place on a freeway in Knoxville, eastern Tennessee on July 14, 2020. The suspect has been identified as Christian Ramos Murillo, 32, a man with multiple aliases.
He was wanted for murder in North Lauderdale, Florida, after deputies from the Broward Sheriff's Office responded to reports of a shooting in the early hours of July 14 last year.
Investigators say Murillo went to a nearby house after the shooting where he stole a gun and ammunition. He then escaped in a green Chevrolet Tahoe, WBIR reported at the time.
Law enforcement officials tracked the vehicle and issued a so-called BOLO alert (be on the lookout) to other police departments.
A Tennessee Highway Patrol officer saw the vehicle around 7 p.m. that evening and attempted to conduct a traffic check.
When the suspect refused to stop, a chase began involving several soldiers and assistants. The freeway chase ended in a shootout after one of the officers managed to spin the suspect's car.
WBIR reported than a 21-year-old man in the passenger seat for the 12-hour trip from Florida to Tennessee was taken to hospital for treatment for his injuries.
[ad_2]